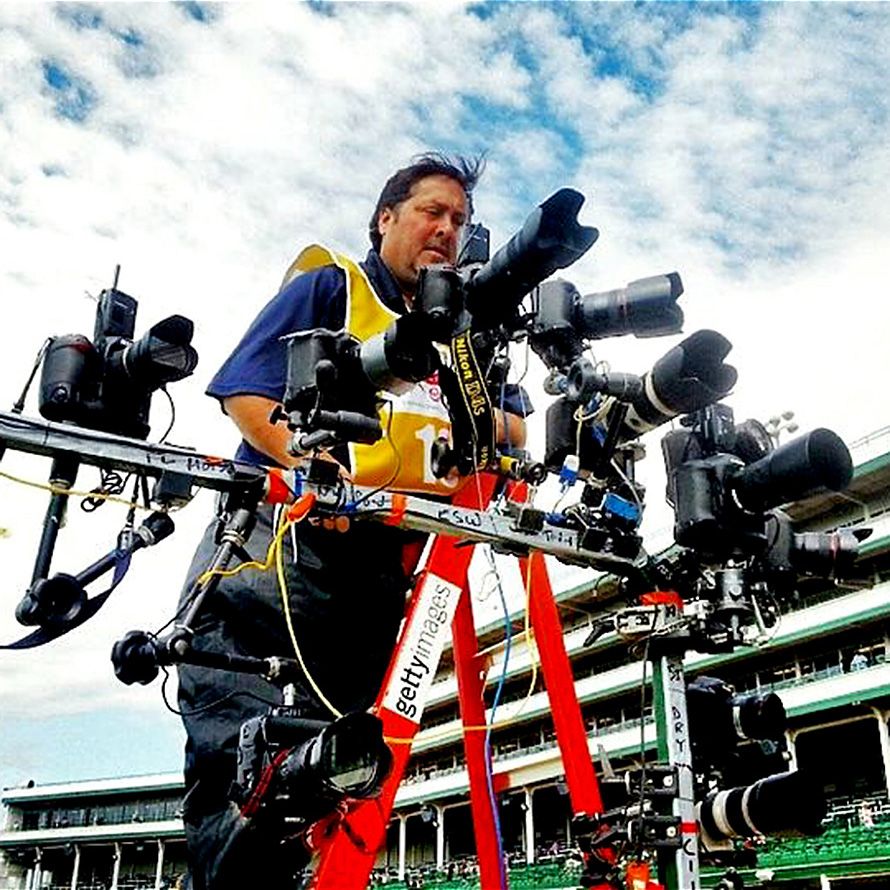 Matthew Stockman is a photographer specializing in sport who has over twenty years of international experience in dozens of countries over five continents. Events he has covered include the Olympics, Wimbledon, the Kentucky Derby, the ATP and WTA, Davis Cup, French and US Open, PGA, NFL, NBA, MLB, NHL, as well as countless championships and grand prix events.
His work is frequently published in major international publications such as The New York Times, Sports Illustrated, L'Equipe, The Los Angeles Times, Time, The Guardian, The Times, CNN, BBC and ESPN, among others .
Matthew is exclusively represented by Getty Images and makes his home in Rio de Janeiro, Brazil.
Robb Carr/Getty Images